June 10, 2010. 11 years ago today, as of this posting. It doesn't feel like it's been nearly that long since I had my Come-To-Jesus moment with my obesity at the Wizarding World of Harry Potter. When I couldn't fit on the Dueling Dragons roller coaster, and I 100% thought that I was going to be flung into the Orlando sky.
I just knew that I was going to be posthumously famous for the viral Flying Fat Guy Dies On Roller Coaster YouTube video.
I just can't believe it's been 11 years I started losing from 310 pounds. Plus, it's been another 8 years since I started Geek Fitness. That's just nuts.
The Last Decade Has Been…Interesting
I was 27 in 2010, and here I am at 38. To be honest, despite some of the life-shattering tragedies that hit my life over the past decade, I have to admit that my 30s have been exponentially better than my 20s were.
I am more confident as a person, my new job is so much better, I feel better, and life is just better in general.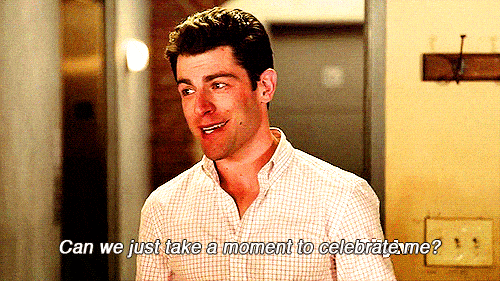 But the transition from late-20s to late-30s has been…interesting. I absolutely understand how may you live in interesting times is a snarky pseudo-curse.
Let's look at some of the highlights, in no particular order:
I lost half my bodyweight (155 pounds)
I've run 3 half-marathons, including the runDisney Star Wars weekend (5k, 10k, 13.1) and a slew of 5-15k races
Wife and I both diagnosed with anxiety disorders
I was diagnosed with Bipolar Type 2
Found a regimen of anti-anxiety/mood stabilizer medication that works for me (Cymbalta, Lamictal, Wellbutrin)
I changed careers from academics to freelance writing to full-time content creation
Published 4 novels
Bought a house (using money for novels for much of the down payment)
Rescued the most wonderful doggo in the universe
My dad died after 12 years of heart attacks and heart disease
My mom died of lung cancer
My wife's dad died of lung cancer
The 2020 COVIDpocalypse happened
So…yeah. Interesting. Terrible in lots of ways and amazing in others. But interesting and life-changing for sure.
And the Next 11 Years?
Hah! For the next 11 years? Pffft, I dunno. I couldn't imagine what had happened over the past 11 years, so how could I ever even begin to guess what was coming in the next decade? I do know, however, what's going to be happening in the next 18 months…
I'm going to Disney World! (Hopefully)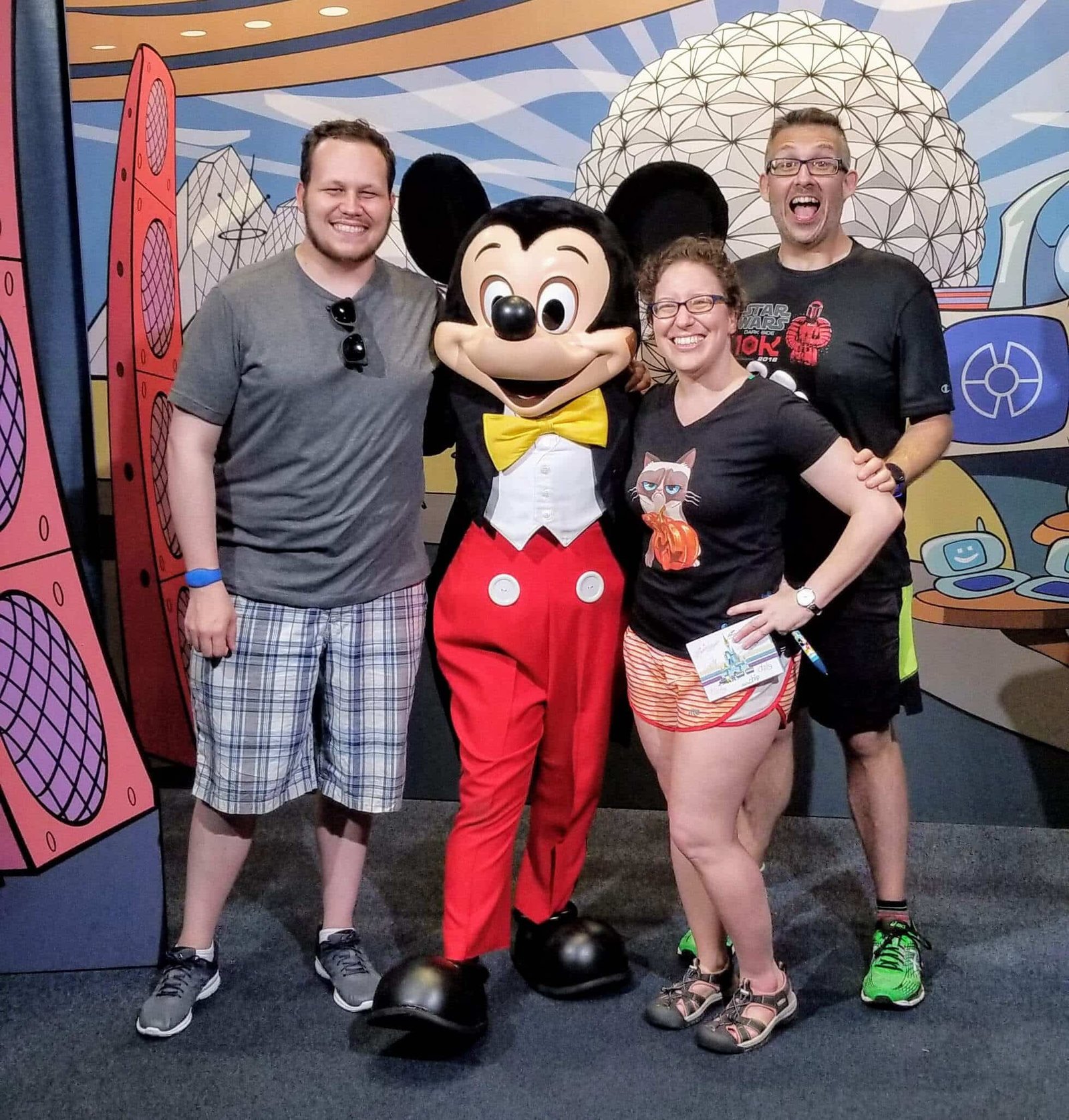 Training for the 2023 runDisney Dopey Challenge
See, I turn 40 in January 2023, and the Walt Disney World Marathon is usually held the weekend of my birthday. So what better way to celebrate the milestone than by running 4 consecutive races across 4 consecutive days?
That would be pretty dopey, right? Absolutely! I intend to run the WDW Marathon Weekend Dopey Challenge in 2023 for (and maybe on) my 40th birthday. That is a 5k on Thursday, 10k on Friday, half-marathon on Saturday, and a full marathon on Sunday.
That's a total of 48.6 miles or 78.2 kilometers! That's a lot. A lot a lot.
I have also convinced my 11-year-old nephew that if he can get to where he can do the 10k with me that weekend, I'll take him with me and pay for his trip to Disney World. So that will give us both something to work toward and look forward to.
Now, all of this is contingent on runDisney bringing back in-person races instead of doing their COVID-safe virtual runs. I have no intention of doing this virtually. In that case, I will find some cool marathons that are happening in person that spring.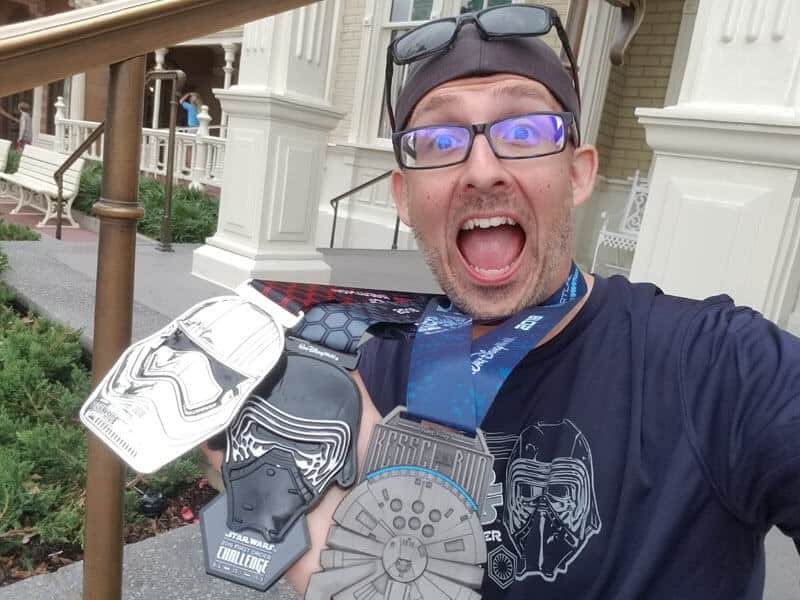 It is intimidating, I will admit. When I did the Star Wars runDisney races, I did all three of the races, and that was 22.4 miles total. It was so awesome. (And tiring!)
So for my 40th, I want to take it up a notch and prove to myself that I can do it. And get myself back into shape.
Which Also Brings Me To…
With all of that interesting activity over the past few years (specifically, the massive stress from my mom dying in 2018 and my wife's father dying in 2020), I've gained back some of my weight.
As of the morning I write this, I weigh in at 233.6 pounds. That's killing me. After having lost down to 155 and stabilized in the mid-160s for a long time, gaining that much weight is like a punch in the gut.
Literally.
I stress ate anything and everything I wanted to without any regard for nutrition or health. I totally stopped exercising. My movement during the day slowly went from ~11-15k steps per day to ~800-1500. It was…bad.
I have to wear XXL shirts again, even though I am in 34-36 pants. The loose skin that I had around my midsection from weight loss seems to have kind of collected the fat and let it settle. It sucks.
But I am fixing it. I have done this once, and I am going to do it again. Being a runner and in great shape has been the achievement in my life that I am the most proud of.
So…I'm Back? Geek Fitness, Too?
I don't know what form the blog will take at this point, and I have no idea if there will be a podcast. I love doing both of them, but I also know that I have a bad habit of overextending myself.
My intention is to keep this blog more regularly updated than I have been. That will motivate me and (hopefully) by extension, you! I want to eventually get to where I can take a few minutes and record some more podcasts and such, even if it's a more personal, audio training log.
Who knows? At this point, I don't. But with today being the 11-year anniversary of me in Hogsmeade, realizing that I had to do something to change my life, I thought this would be a good time to write something like this up.
Thanks for sticking around this long, fitgeeks, and here's to another 11 years of being in the best shape of our lives!
Cheers!