Since the Wii, Nintendo consoles have been the home for some pretty stellar workout and fitness games. We got started with the basic Wii Sports that was a pack-in. Then we loved Wii Fit and its follow-ups.
And we are now obsessing over the most recent iteration of Nintendo fitness games: Ring Fit Adventure. But Ring Fit is only one of many workout and fitness games on Nintendo Switch. Let's take a look at some of the contenders for your time, energy, effort, and money.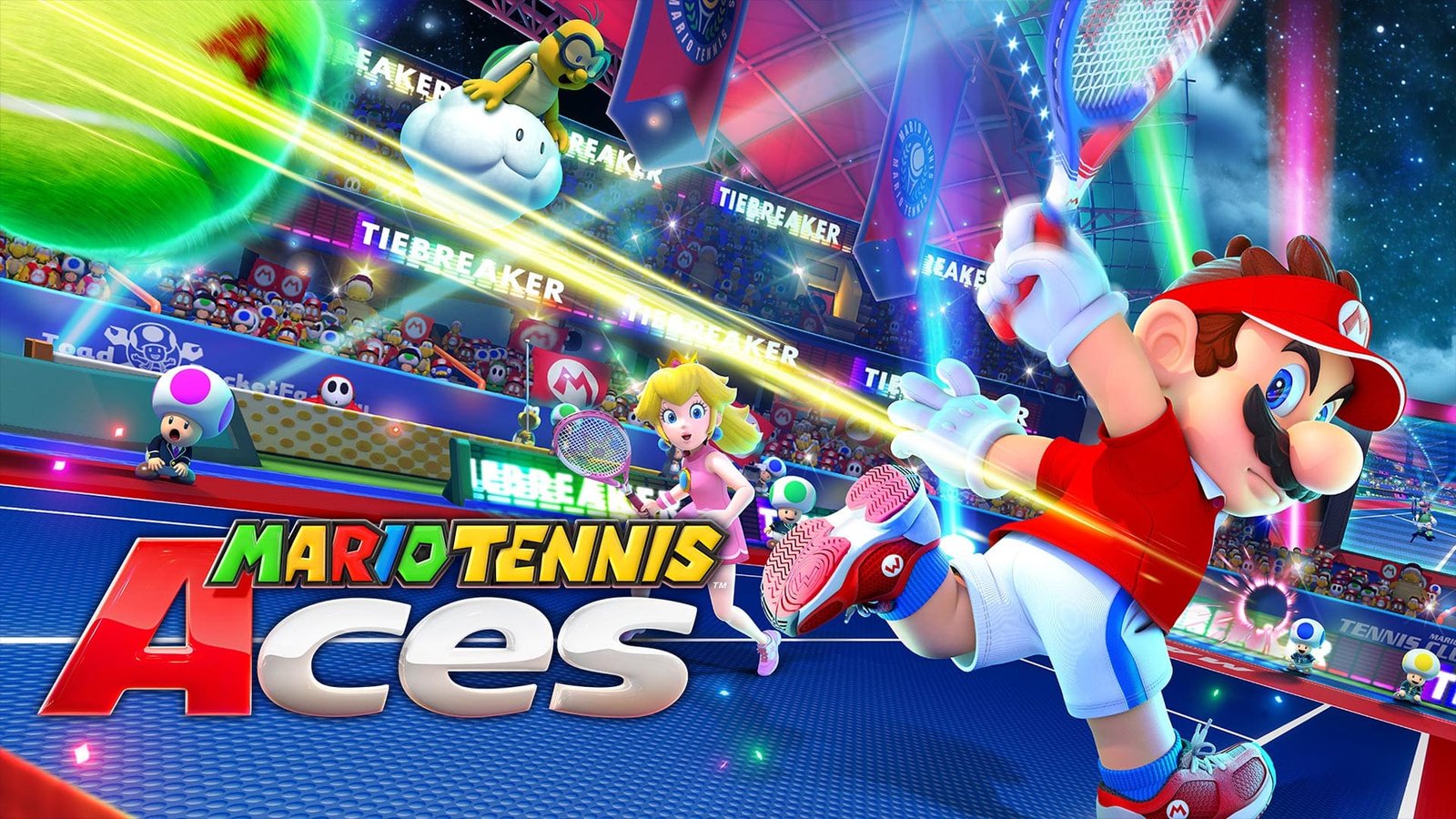 Mario Tennis Aces is at the top of my list for Nintendo Switch workout games. I am biased, however, because tennis is one of the ways that I initially got into shape and started losing weight.
Using the motion controls in Mario Tennis Aces was just delightful, and it brought back tons of memories for my wife and me. Playing this also made us leave the house and hit up the real tennis courts down the road from our house.
While Mario Tennis Aces is nowhere near the workout of being on a real-life court, the digital one featuring Mario and friends is pretty good at getting your blood pumping and the sweat dripping. Just watch out for those overly long cut-scenes and animations. Use those for water breaks and towel-offs. Be sure to download the demo of this one.
Price: $59.99 (with FREE demo) | More information
---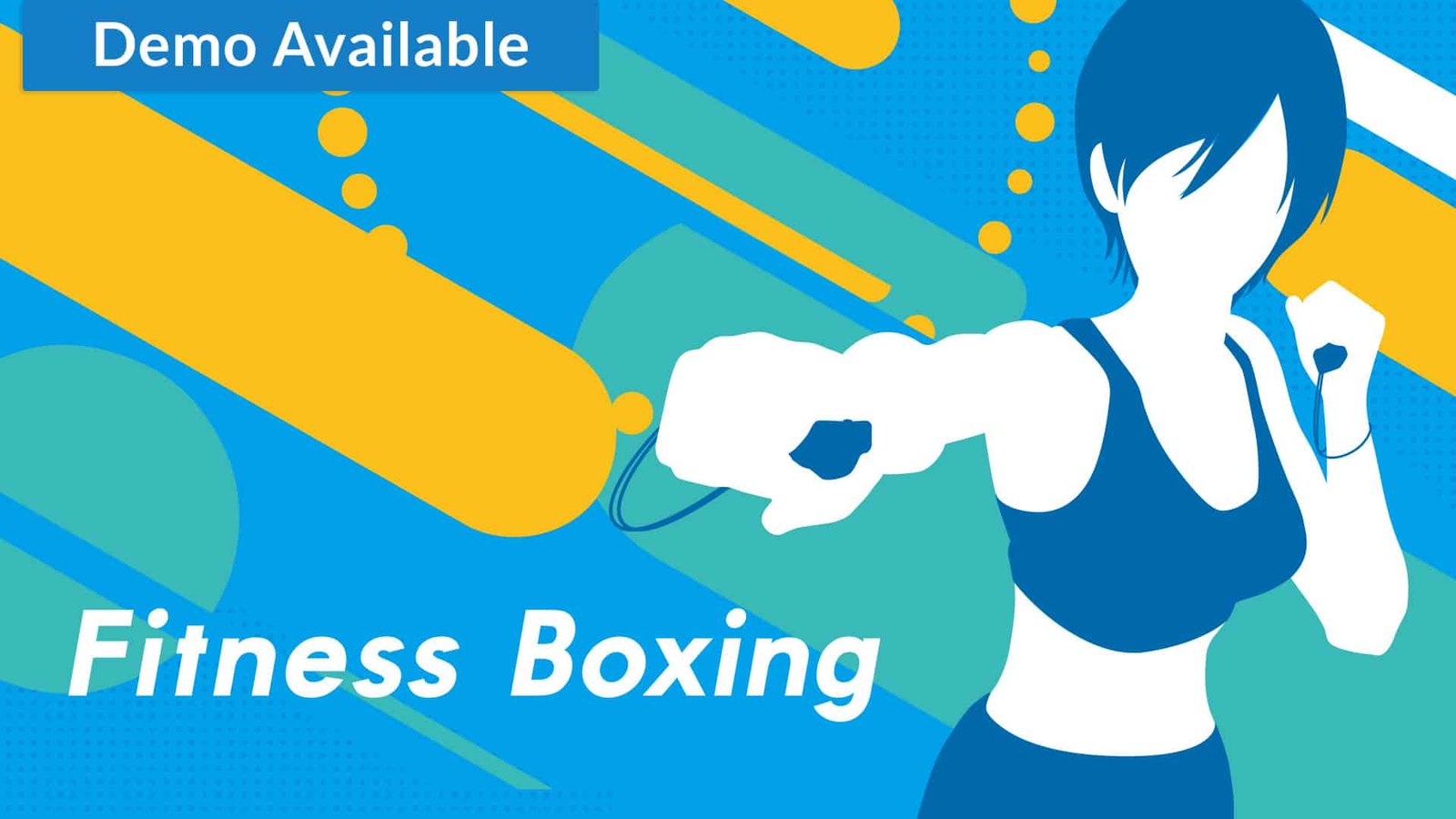 With a name like Fitness Boxing, I wonder what this game is all about. Hmm…
You can think about it kind of like DDR, but beating the living crap out of someone. You're dipping and dodging and punching with a Joy-Con in each hand. The best part is that you can download a demo of Fitness Boxing for free and give it a try. I personally know a few people who've tried the demo and then bought the full game.
If you can't get enough of this one, there's a fantastic sequel, Fitness Boxing 2.)
Price: $49.99 with FREE demo | More information
---
3. Jump Rope Challenge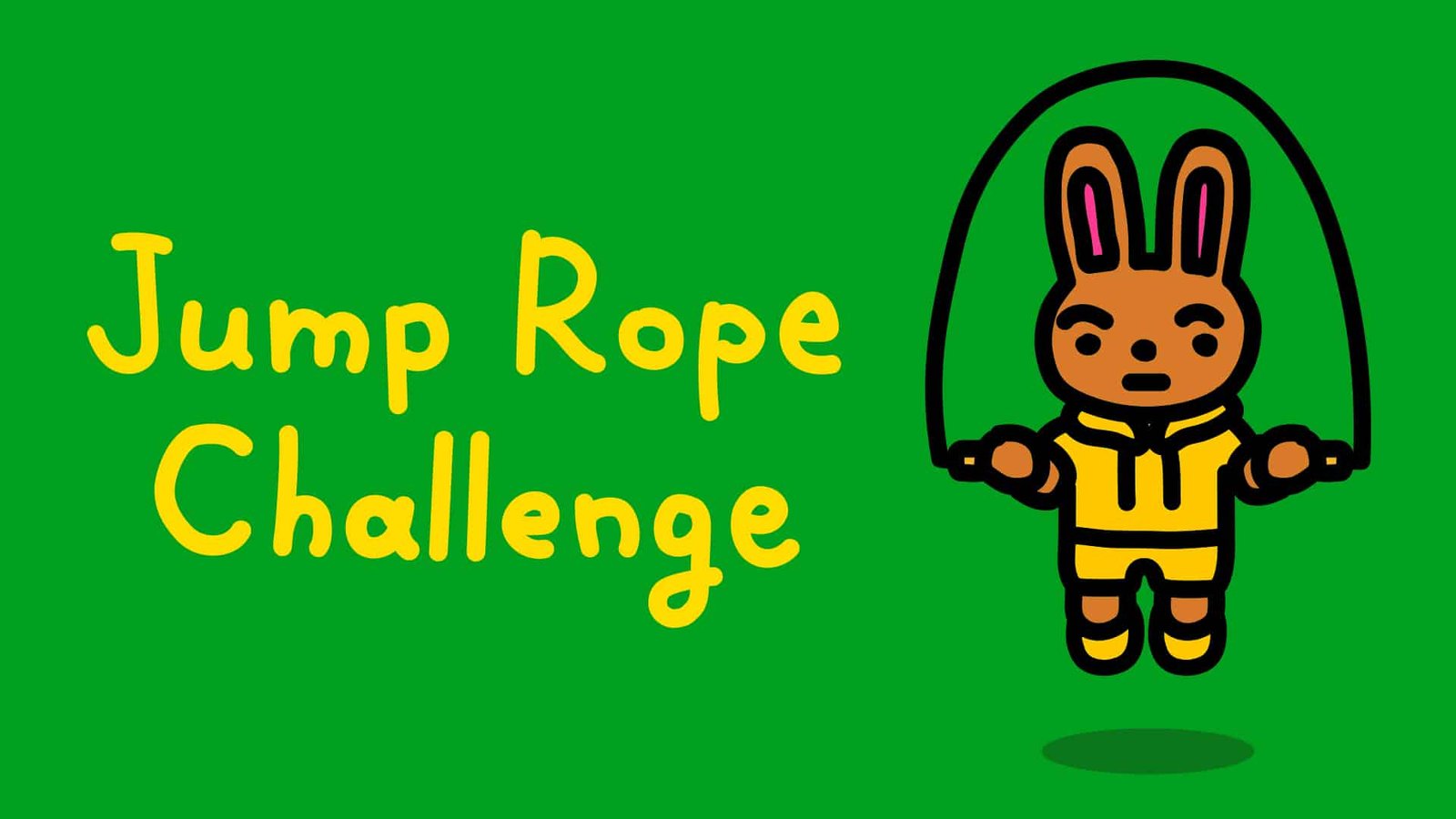 Released with no real announcement, Jump Rope Challenge is a simple fitness game for Switch that plays exactly like you'd think it would. You hold the Joy-Cons like handles of a jump rope and…you jump.
It's simple and basic and fun. Not much has to be said about it other than that you should head over to the eshop and download it. And start hopping those virtual ropes asap.
Price: FREE | More information
---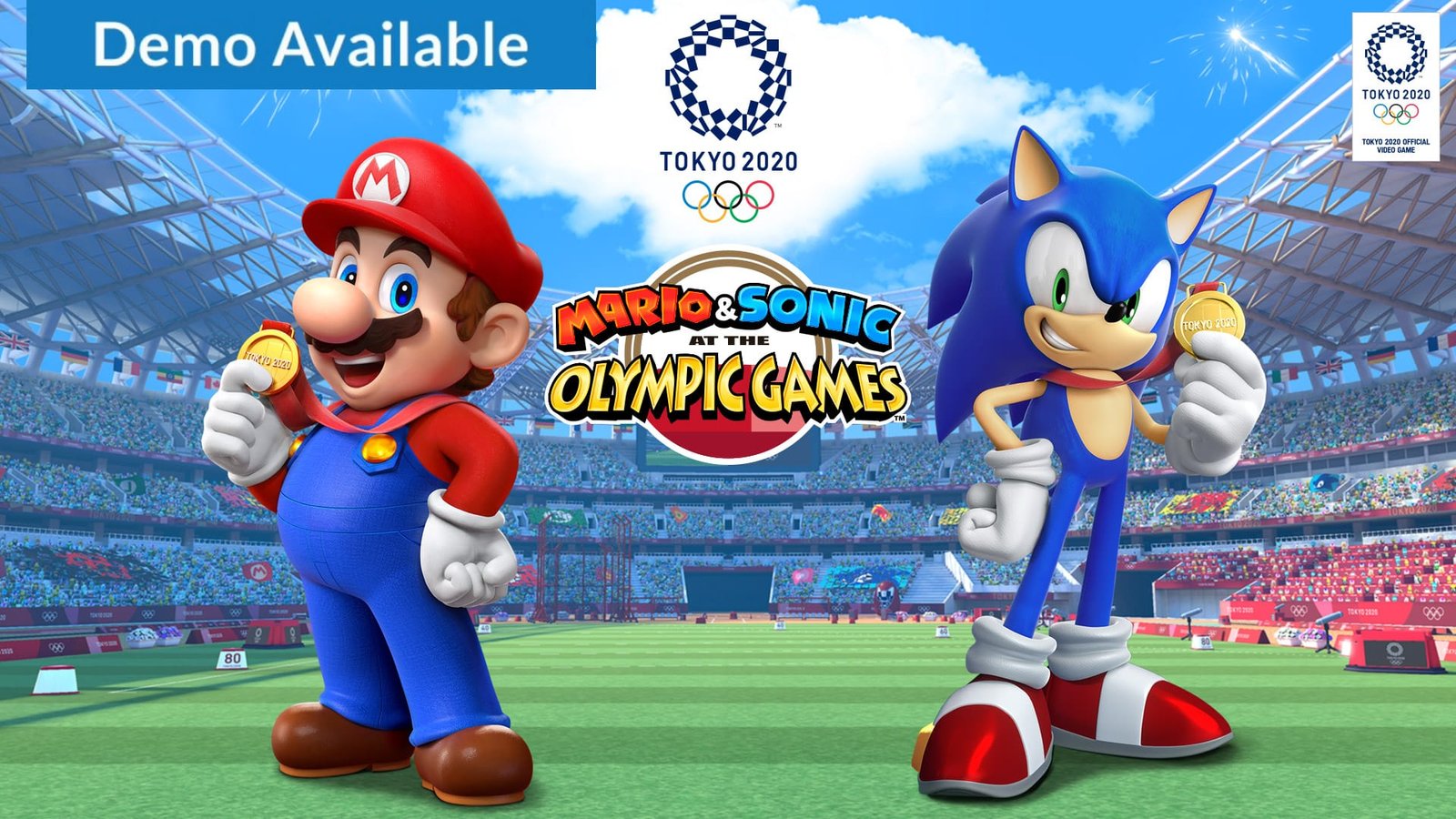 Despite having an incredibly long name, Mario & Sonic's Olympic adventures use motion controls to put you in the middle of the games. While this is absolutely not the top pick on the list, if you're looking for fitness games on the Switch, it would be a disservice to everyone involved to not mention a game that has you competing in the Olympics. Like most of these, there's a free demo, so download it, give it a shot, and see if your favorite plumber or speedster gets your blood pumping right.
Price: $39.99 (with FREE demo) | More information
---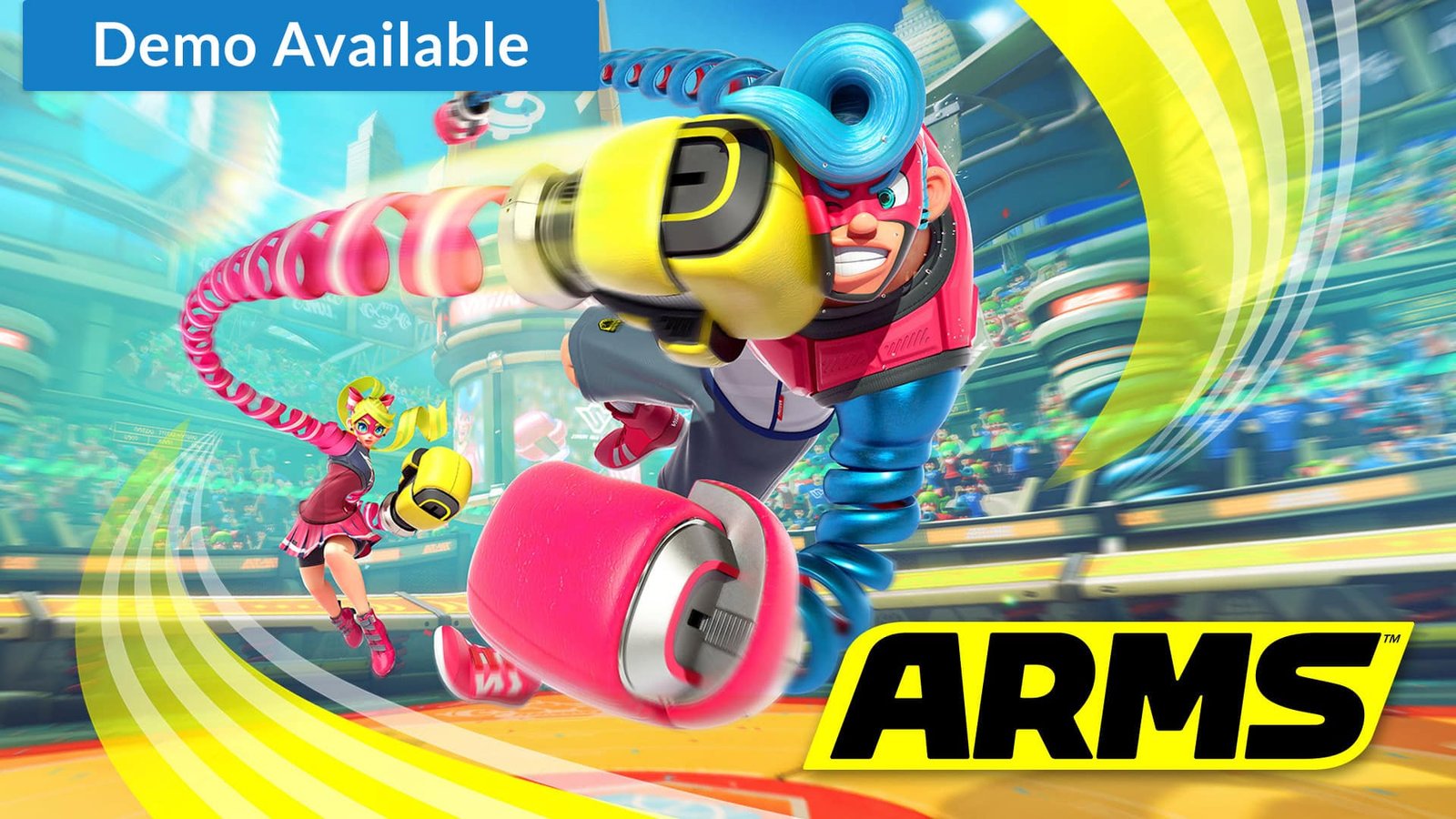 ARMS was one of the first Nintendo Switch games released, not to mention one of the first fitness games on the platform.
It has unfortunately gotten nowhere near the attention it deserves. ARMS is technically a fighting game, but this isn't Street Fighter or Mortal Kombat. You use the Joy-Cons to control your fighters' arms (get the name now?) as you move around an arena and try to use all sorts of fun and wacky moves and gestures to beat them into submission.
And if you're worried about violence, don't be. It's as violent as Splatoon. Very comedic and stylized. ARMS has a demo, and Nintendo occasionally gives a full-game trial for Switch Online members. In case you weren't aware by now, I think you should totally try out this non-fitnessy fitness game.
Price: $59.99 (with FREE demo) | More information
---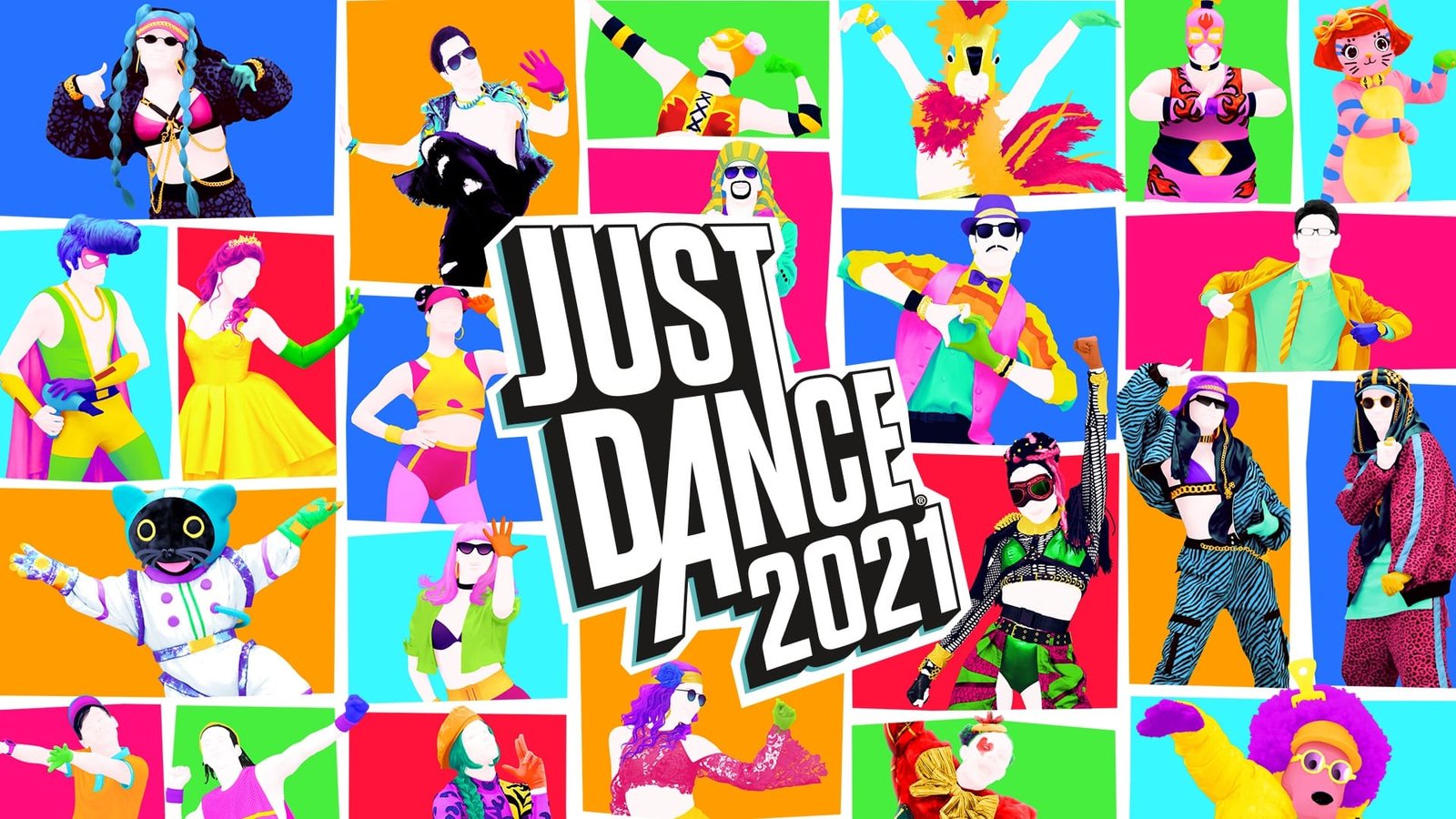 To this day, I don't know if Just Dance was created as a workout game, but it certainly is. Obviously, it's a dance and rhythm game at heart, but you are moving around and gyrating as much or more as any Zumba class you've ever been to.
My wife and I bought Just Dance 2020 as our first experience with the franchise, and our very first song was "Bad Guy" by Billie Eilish. What we did not realize is that Just Dance games have a ranking system for difficulty, and that one is Extreme. Needless to say, we quickly learned that Just Dance is absolutely one of the best workout games on Switch, haha!
Price: $49.99 (with FREE demo) | More information
---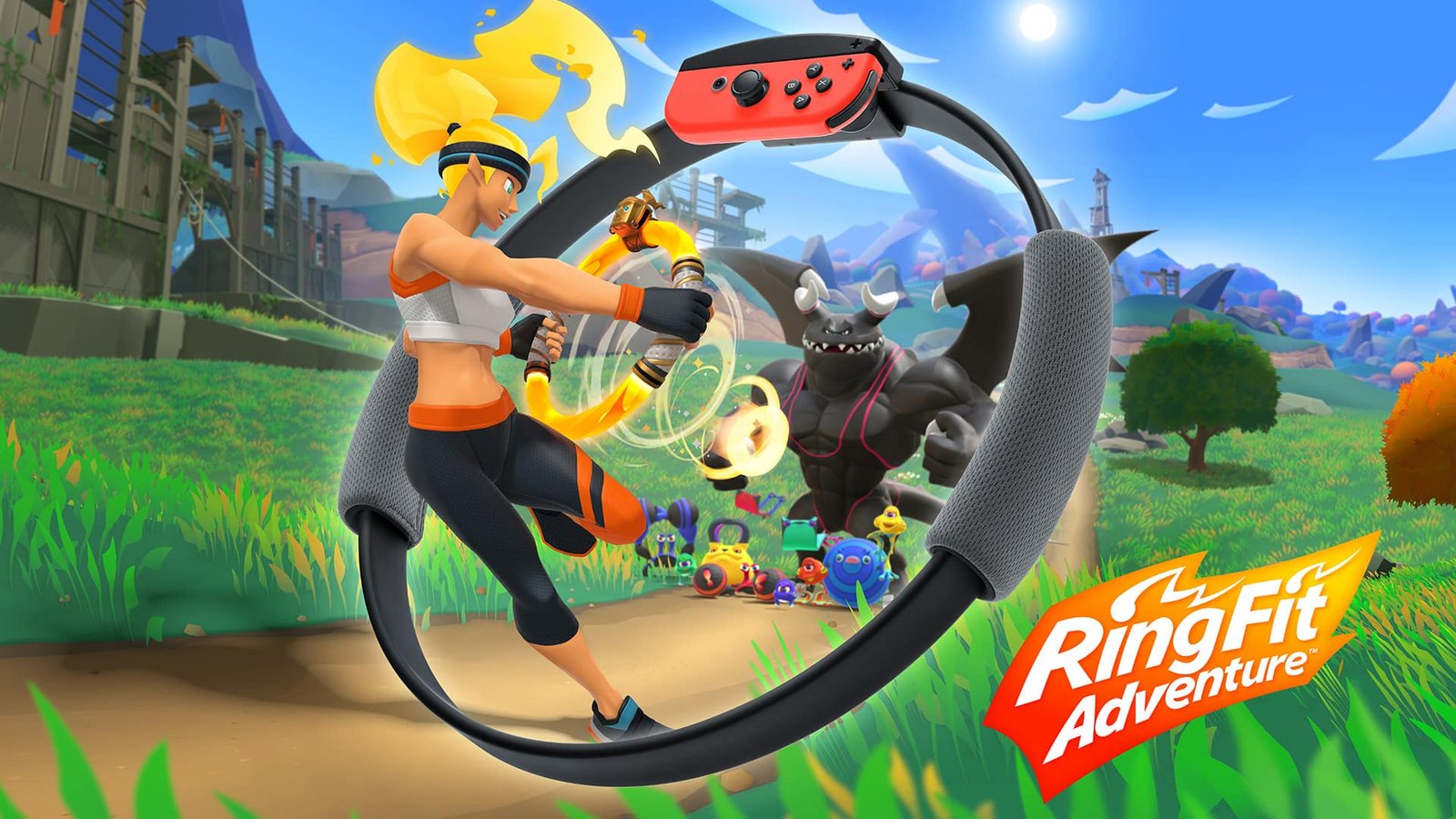 Even having mentioned it before, I couldn't finish a post about the best workout games on Switch without talking about Ring Fit. Over the course of the COVID-19 pandemic, Ring Fit was been one of the most sought-after Nintendo products outside of the full-sized Switch itself. We were all locked in our houses for months on end, so what did we do?
Theoretically, we'd exercise.
And what better way to exercise than a Switch fitness game that gets you to run, jump, shoot air bursts, squat, and twist your way through an RPG world where you can level up and collect loot? The concept is genius, and the game itself is amazing. You can set various fitness levels, workout lengths, and even eschew the Adventure Mode altogether to get in a quick workout with none of the RPG elements. Ring Fit even has Mario Party-style minigames.
It is more expensive than other Switch games, sure. But it comes with its own special controller–the RingCon. Considering that, the extra $20 you spend on it is absolutely worth it. If you're looking for good fitness games, then you're doing a disservice by not grabbing this one.
Price: $79.99 | More information
---
Best Switch Fitness Games: Runners-Up
There is no dearth of these, either. You've got Zumba: Burn It Up and many of the 1-2 Switch minigames (sword fighting and magic duels come to mind). You can also get sweaty with Sports Party with its motion controls or American Ninja Warrior Challenge. (Let me be honest, though: I would truly prefer if it were Sasuke Challenge).
With that in mind, you're going to be able to sweat off some poundage with a Joy-Con or two in your hand with these fitness games. Whether you want to play tennis, go for the gold, or fight an all-too-familiar dudebro gymrat demon…the Nintendo Switch has ya covered.
What are some of your favorite Nintendo Switch fitness games?