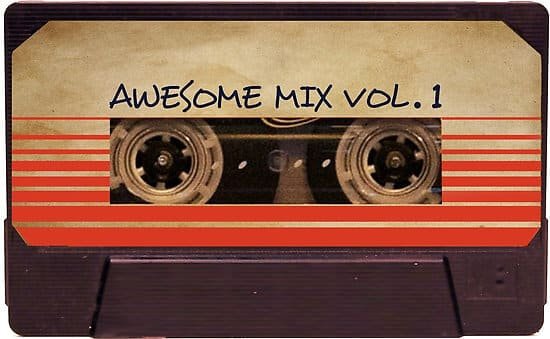 Despite my love of audiobooks and podcasts, my running time is still dominated by music more than anything else. And because I'm the geeky-type person I am, the more a song makes me feel like my favorite superhero or sci-fi badass, the more I want to listen to it.
Probably on repeat.
So I wanted to share with you guys the Top 3 repeated geeky songs on my running playlist and hope to energize some of your upcoming runs with the same kind of geektastic awesomeness I experience. 
Hooked on a Feeling – Blue Swede
These days, no geeky playlist could be even close to complete these days without this one. Just load it into a playlist and pretend you're Star Lord as you race down the track.
Just make sure you're headphones have orange foam on them, okay?
Clubbed to Death – Rob D
Okay, this is an oldie but a goodie. Back in the day when my friends and I used to pretend we were professional wrestlers and had to have our own intro music, this song from The Matrix soundtrack was my #1 go-to choice. I listened to it over and over again on my drive to high school because it made me feel like I was out to save all humanity.
And you know, 16 years later, it still makes the feel like The One.
Immortals – Fall Out Boy
Big Hero Six is Big Hero Awesome. If you haven't seen it yet, you are sorely missing out. It's one of the best superhero movies of the year (and that's saying a lot with Guardians of the Galaxy released in the same year). I heard this song during the end credits and immediately went to Spotify to add to my running playlist.
If this song doesn't make you feel like a superhero, maybe you need to have Baymax give you a checkup.
What geeky songs keep you running these days?